Merry Christmas from Sushi-Pro


Sushi-Pro wish everyone a happy and safe holiday festive season. We hope you all have a wonderful Christmas with your family and an exciting New Year.

Congratulations to all the tuck-shop conveners on another big year and thank you for your tireless work feeding all the hungry children our fresh Sushi and Vietnamese rolls. ENJOY YOUR WELL DESERVED BREAK!
A full menu is available HERE




Sushi-Pro

have big plans for next year including expansion of our distribution to areas of the Sunshine Coast, Dalby, Goondawindi, Chinchilla and increasing services to Toowoomba and Northern NSW.



We also look forward making improvements to our technology and products that will enable us to continue to supply the freshest and the best sushi and Vietnamese rolls to all our customers in South East Queensland.
Sushi - Pro is open for orders everyday other than the public holidays.

ORDERS must be in by 2.00 pm the day before the public holiday to ensure you receive your FRESH delivery.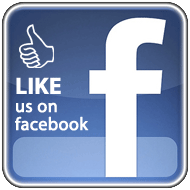 Join us on Facebook and share our

Christmas Cheer!


PHT Holdings Pty Ltd t/a Sushi-Pro
1/36 Central Drive
P: 07 55935738
F: 07 55938118
sales@sushi-
pro.com